Hurricane Preparedness
Prepare for Hurricanes
Know your Hurricane Risk
Hurricanes are not just a coastal problem. Find out how rain, wind, water could happen where you live so you can start preparing now. Be sure to consider how COVID-19 may affect your plans. Keep in mind that your best protection from the effects of a hurricane may differ from your best protection from diseases, such as coronavirus disease 2019 (COVID-19).
Gather Supplies
Have enough supplies for your household, include medication, disinfectant supplies, masks, pet supplies in your go bag or car trunk. After a hurricane, you may not have access to these supplies for days or even weeks. COVID-19
Being prepared allows you to avoid unnecessary excursions and to address minor medical issues at home, alleviating the burden on urgent care centers and hospitals.
Remember that not everyone can afford to respond by stocking up on necessities. For those who can afford it, making essential purchases and slowly building up supplies in advance will allow for longer time periods between shopping trips. This helps to protect those who are unable to procure essentials in advance of the pandemic and must shop more frequently. In addition, consider avoiding WIC-approved products so that those who rely on these products can access them.
Prepare your Business
Make sure your business has a continuity plan to continue operating when disaster strikes.
Those with Disabilities
If you or anyone in your household is an individual with a disability identify if you may need additional help during an emergency.
Stay Safe During a Hurricane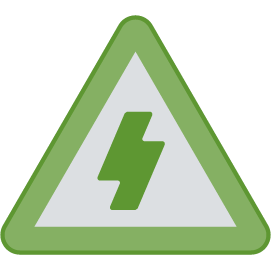 Stay Informed
Pay attention to emergency information and alerts.
If you live in a mandatory evacuation zone and local officials tell you to evacuate, do so immediately.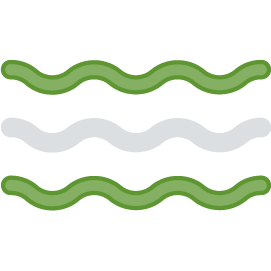 Dealing with the Weather
Determine how best to protect yourself from high winds and flooding.
Take refuge in a designated storm shelter, or an interior room for high winds. Practice going to these places while following the latest guidelines from the Centers for Disease Control and Prevention (CDC) and your state and local authorities to prevent the spread of COVID-19.
If trapped in a building by flooding, go to the highest level of the building. Do not climb into a closed attic. You may become trapped by rising flood water.
Do not walk, swim, or drive through flood waters. Turn Around. Don't Drown! Just six inches of fast-moving water can knock you down, and one foot of moving water can sweep your vehicle away.
Stay off bridges over fast-moving water.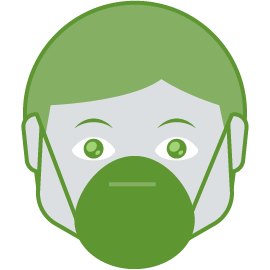 Personal Safety
If you must go to a community or group shelter remember to follow the latest guidelines from the Centers for Disease Control and Prevention (CDC) for protecting yourself and family from COVID-19. Due to limited space as a result of COVID-19, if you do not live in a mandatory evacuation zone, it is recommended that you shelter in place in your home. If you live in a mandatory evacuation zone, talk with your friends and family to see if you can shelter with them. Only evacuate to shelters if you are unable to shelter at home or with family or friends. Be sure to review your previous evacuation plan and consider alternative options to maintain social and physical distancing to prevent the spread of COVID-19, and update your plan accordingly.

COVID-19

Maintain at least 6 feet between you and persons not part of your immediate family while at the shelter [by avoiding crowds or gathering in groups] as much as possible.

COVID-19

If you must evacuate, if possible, bring with you items that can help protect you and others in the shelter from COVID-19, such as hand sanitizer, cleaning materials, and two masks per person. Children under 2 years old, people who have trouble breathing, and people who cannot remove masks on their own should not wear them.
If you are sick and need medical attention, contact your healthcare provider for further care instructions and shelter in place, if possible. If you are experiencing a medical emergency, call 9-1-1 and let the operator know if you have, or think you might have, COVID-19. If possible, put on a mask before help arrives. If staying at a shelter or public facility, alert shelter staff immediately so they can call a local hospital or clinic.
Only use generators outdoors and away from windows.